Are you getting all the nutrients, minerals and vitamins you and your baby need for a healthy pregnancy, delivery and beyond?

Do you need help with morning sickness, low energy, gestational diabetes or thyroid problems?
Pregnancy specialist
As a nutritional therapist specialising in pregnancy, pre-conceptual care and post-natal recovery, I see a lot of women who feel extremely confused about pregnancy nutrition. The NHS and midwives do their best to give basic and general advice to ensure your baby is protected from potentially harmful substances (such as alcohol, smoking, soft cheeses and uncooked meats).  Yet most women welcome more specific advice to suit their lifestyle and individual needs, as well as an expert who can put their mind at rest and ensure they're giving their unborn child the best possible start in life.
Pregnancy Nutrition for Lifelong Health and Vitality
Did you know that what you eat during pregnancy can determine the health of your child into adulthood?  Research shows that a good maternal diet can help to prevent diseases such as cardiovascular disease, stroke, diabetes and obesity for your child later on in life?  Not only that, your diet during pregnancy can even affect the health of your child's children… your grandchildren.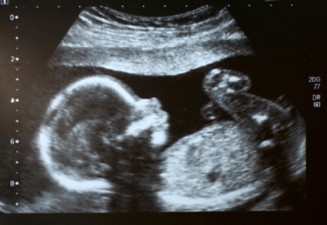 Optimum nutrition during pregnancy is vital to give your baby the best start in life and beyond. Even the slightest nutrient deficiency during pregnancy can have a major effect on the health of your baby.
If you are pregnant or considering starting a family, nutrition coaching will help to ensure you're not missing out on any essential nutrients you and your baby need. We will work together on a specialised pregnancy nutrition programme to help you enjoy the next 9 months, feel as energetic as possible and confident you're doing everything you can to give you baby the best start in life.
"Catherine helped me regain my energy with simple dietary recommendations that balanced my blood sugar levels.  My morning sickness was also much better and after 2 meetings I really started to enjoy my pregnancy again." Mrs H.
How can I eat well when I feel sick all the time?
As a Mum myself and a specialist in pregnancy nutrition, I understand that many women suffer from morning sickness, especially during the first three months.  Sometimes the last thing you want is to eat heathily.  That's why if you come to see me for nutrition advice we will work together on an individual programme that provides practical recommendations for pregnancy nutrition to fit you and the way you're feeling, your lifestyle and your food preferences.
Pregnancy Nutrition for Specific Conditions
Research has also shown that various nutrients and nutritional support can help with specific problems associated with pregnancy, including morning sickness, gestational diabetes, thyroid problems, extreme fatigue and post-natal depression.
If you would like to discuss your specific needs, or to book your consultation, call my clinic on 01603 631900.  Or get in touch through my contact page.